Every morning for four months, Seun Femi's captors beat him at a makeshift prison in Libya.
"They would flog my head, my hands, my bum," says the 34-year-old. "The guard would beat me until he got tired."
Two of Seun's fingers were broken during one of the brutal sessions. But the Nigerian says it could have been far worse. One man was beaten to death in front of him.
"I thought I was going to die in that prison," he says.
Seun was one of the tens of thousands of West Africans who cross the Sahara Desert into Libya every year, from where they hope to be trafficked by boat to Europe.
Desperate journey
The International Organization for Migration (IOM) estimates there are between 700,000 and one million people in Libya awaiting their chance to cross the Mediterranean.
It was always a dark and desperate journey but now appears to be increasingly dangerous as undocumented migrants fall prey to militias and criminal gangs in war-torn Libya.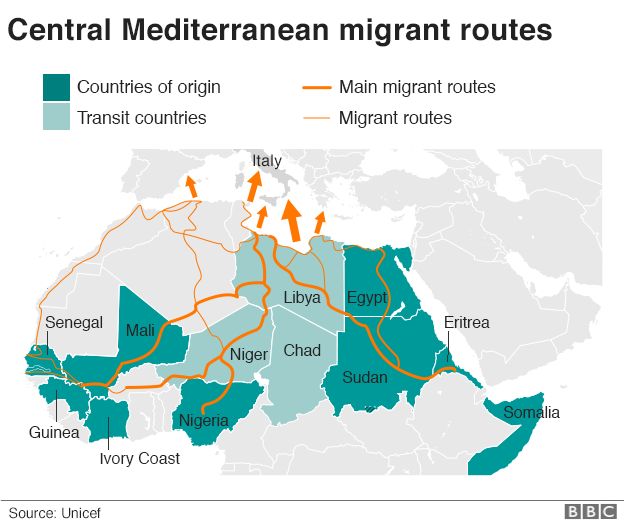 Earlier this year, the IOM reported that African migrants were being sold by their captors in "slave markets" in the south-western Libyan city of Sabha.
It was in the same city that Seun says he was held with about 300 other African migrants for ransom.
"We thought the traffickers were taking us to a place to stay and not a place to lock us up," he says.
Seun says a hunchbacked Libyan called Ali ran the makeshift prison.