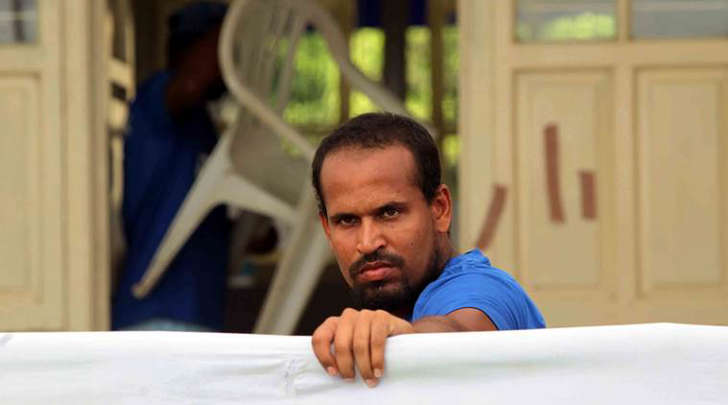 Within days of allowing World Cup winning all-rounder Yusuf Pathan to play a T20 international tournament in Hong Kong, the Board of Control for Cricket in India (BCCI) has taken a U-turn. Reverting to its long-standing stance of refusing NOC to their players for any venture that is even remotely seen as competition to its own money-spinning Indian Premier League (IPL), the BCCI has now stopped Pathan from joining Hong Kong T20 Blitz team Kowloon Cantons.
Another player to suffer the same fate was former India wicket-keeper Dinesh Karthik, who was keen to play the Caribbean Premier League. Though Pathan was unavailable for comment, Karthik confirmed that his application was spiked.
Sources in the BCCI say that initially Pathan had got the NOC from the BCCI office, however, later when other players too started expressing their interest to play other T20 leagues around the world and wanted the official go-ahead, the Indian board's decision makers had a rethink.
Incidentally, Yusuf is no longer a BCCI contracted player and he hasn't even been picked for the ongoing Syed Mushtaq Ali T20 Trophy. So when the news emerged that the elder of the Pathan brothers was headed to Hong Kong, it was believed that the BCCI had softened its stance on releasing India players for other T20 leagues. So much so that Yusuf had even thanked Baroda Cricket Association (BCA) and BCCI for letting him play abroad.
"This would be a good opportunity to get into the groove before the IPL, because international cricketers — Shahid Afridi, Tymal Mills, Darren Sammy to name a few — are playing the tournament. I played the 50-over domestic tournaments in Bangladesh and Kenya after last year's IPL and the people at the Hong Kong T20 event had been in touch with me for the last three months," he had said on the day he was permitted to showcase his cricketing skills away from India.
Not just that, even BCCI's game development manager MV Sridhar had given his justification on why Yusuf was extended the permission. He had stated that the Hong Kong event was a "tournament" and not a "league". "League would mean franchises, league would mean auctions, league would mean players being requested and paid according to their capabilities — there's a lot of difference," Sridhar had said.
BCCI office-bearers avoided to give any official statement on their apparent change of heart. One of the officials, on the condition of anonymity, did say that giving Yusuf the go ahead was a wrong move in the first place. "Indian players have a brand name. Indian players playing in league will attract Indian viewers. It would also mean that our sponsors too want to invest in other leagues. That is why we will be not allowing any Indian players to be part of any leagues," a BCCI official stated.
BCCI Chief Executive Officer Rahul Johri was not available for comments.